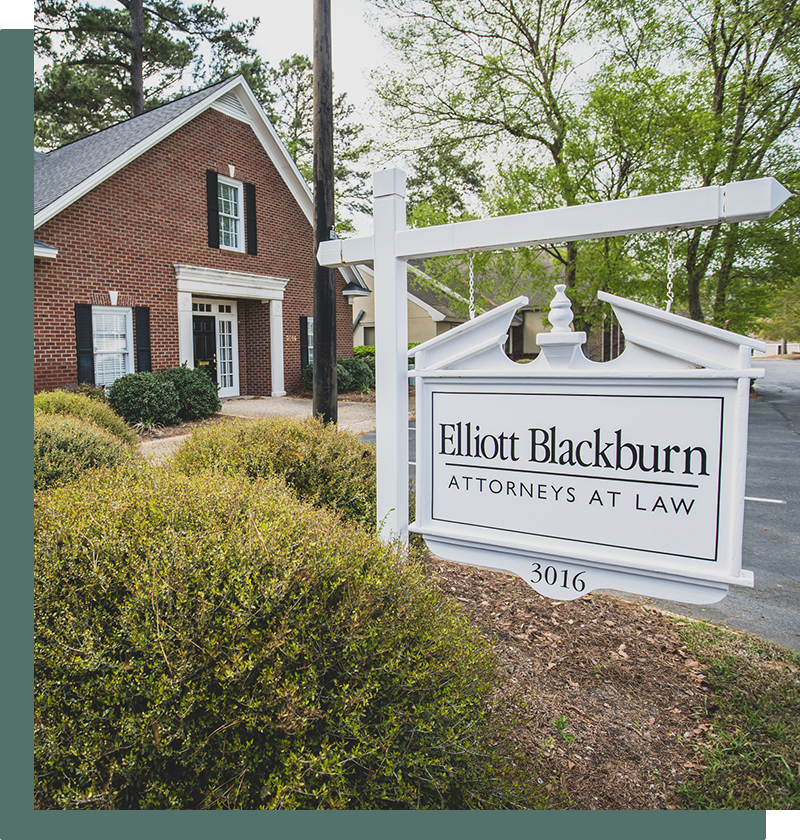 Exceptional Legal Representation
Founded by former Superior Court Judge Gus Elliott and Oris Blackburn, the firm has a long tradition of integrity and excellence. Our attorneys have over 100 years of combined experience providing exceptional legal representation to businesses, individuals, and local governments.
Our experienced trial lawyers represent clients in civil litigation in state and federal courts. They serve as strong advocates and work diligently to favorably resolve court cases in an honest and ethical manner.
Our local government lawyers have been helping counties navigate the complex and important legal issues the faced by local governments for over 20 years. We work with county elected officials and staff to ensure the county is acting lawfully and efficiently while providing the best possible representation and service to the citizens of their community.
Cost-effective, Timely Legal Solutions
Our lawyers focus on timely, cost-effective legal solutions. Elliott Blackburn works with its clients to provide the highest quality of legal representation in South Georgia. We achieve success by committing the firm's resources to help resolve your unique issues and will pursue your legal goals in an ethical, and diligent manner.
Our active partners previously practiced with major law firms, including two lawyers who practiced with national law firms.