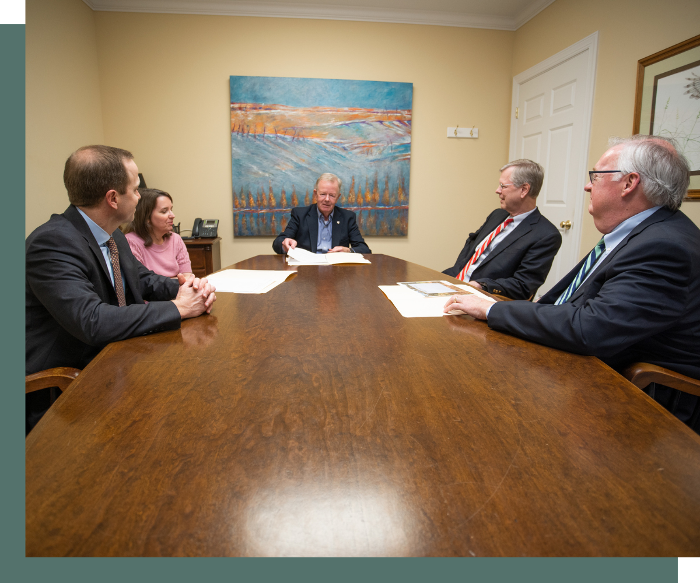 Jim Elliott is the head of the firm's Mediation practice group. He is a registered neutral with the Georgia Office of Dispute Resolution and has been mediating cases for over 25 years. The firm will work to resolve a dispute through mediation giving the parties the opportunity to avoid the expense and uncertainty of litigation. We have successfully assisted parties in reaching settlements in a wide variety of cases including automobile and tractor trailer accidents, premises liability, employment discrimination, catastrophic injury and wrongful death, contract and commercial disputes, insurance coverage, local government and products liability claims.
We work to provide superior mediation services throughout the mediation process. We will engage in pre-mediation conferencing and analyze written statements of the parties to ensure we are fully prepared to address any issue that may arise during the mediation process. During the mediation we will work to achieve a flexible solution that benefits all parties.
Regardless of the type of dispute, Elliott Blackburn will work to achieve a cost-effective resolution that mutually benefits all parties involved.